In the early 1800s Joshua Watson, a cheesemonger living over his shop in Newcastle- upon-Tyne, purchased Bensham Grove, together with three allotments on Gateshead's Town Fields. He planned to use the house as a country cottage for his family.
The River Tyne, although not as polluted as it was to become in later years, was already showing signs of being the hive of industry and commerce of the future. It is no surprise therefore, that Joshua was attracted to the golden cornfields, bluebell woods and windmills of Bensham. It was near enough to continue his business on the quayside, but rural and healthy for the children.
And so began the life-long involvement that three successive generations of the same family had with the house called Bensham Grove. All belonging to a well-respected Quaker family, Joshua, Joseph and Robert Spence Watson lived with their families almost continually at Bensham Grove until 1919.
Joshua Watson (1771–1853)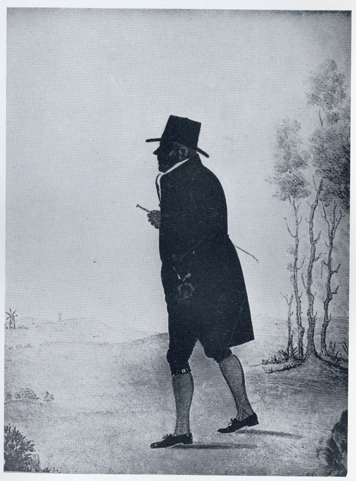 Born near Allendale, Joshua came to live in Newcastle in 1803 and carried out the business of a cheesemonger and bacon purveyor, living above his shop. He married Esther in 1806 and, when his son Joseph was born, Joshua decided to buy a cow for fresh milk. Although he was not a tall man, Joshua was proud of his strength, and as the steps to his garden near Castle Garth were very steep, he carried the surprised cow up to the top. He is also said to have lain down across a ditch to allow some Quaker lady friends to walk on him and use his back as a bridge.
In the early 1800s, he acquired Bensham Grove as a country cottage for his family and, by 1833, he was living there full-time.
In 1849, on his 78th birthday, he crossed the High Level Bridge, walking on a single plank for half of the way.
Joshua died at Bensham in February 1853.
Joseph Watson (1807–1874)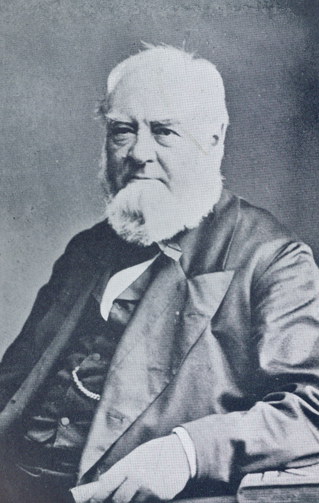 As a young man Joseph Watson was very gifted in mental arithmetic and by 1827 he was articled to a firm of well-known solicitors. By 1830 he was a practicing attorney.
A Quaker like his father before him, Joseph was a reformer in politics and thought nothing of speaking before a crowd of 50,000 people on Newcastle's Town Moor about the Reform Bill. He also held strong views on civil and religious liberty and was a great believer in the abolition of slavery in America and the West Indies. He was known to welcome to his table at Bensham Grove, fugitive slaves including William Wells Brown and Frederick Douglas.
He married Sarah Spence in 1835 and after living in Claremont Place in Bensham for some time the couple made their home at Bensham Grove on the death of his father.
As well as his interest in politics, he was a poet and writer of children's stories. He had a great interest in the American Indians and spent many happy hours fishing.
By 1862 he had taken his son Robert into partnership. Sarah died in 1871 and Joseph felt her loss greatly, dying at Bensham Grove in 1874.
Robert Spence Watson (1837–1911)
A Quaker and a Liberal, Robert spent his life championing the oppressed and the working man. He was a politician, an educator, a great traveller and, like. his father Joseph before him, a poet and writer.
He was born in Gateshead, the second child of Joseph and Sarah Watson. After some early tutoring, he received his primary education at Bootham School, York and began studying at University College, London in 1853. He did not complete his degree there but during that time, he gave his first budget speech to the House of Commons and travelled abroad.
He returned to the North East in 1860 and was admitted to the bar. He began a legal practice with his father under the name J. & R S Watson and he remained in practice there for the rest of his life
At 16-years-old he became a member of the Literary and Philosophical Society of Newcastle. In later years he was to become its Secretary and President. He loved mountaineering in Norway and the Alps and  travelled and climbed, often to the disquiet of the family. "Robert and H.J Menell ascended Mont Blanc and came down the conquering heroes, so greeted they were by the village and such firing of cannon and drinking of Champagne there was . . ." (Family Chronicles).
He strongly backed the education of the working man, was involved in the Ragged and Industrial School and the 'Climbing Boys Act of 1840'.
He organised what he called the 'Shoe Black Brigade', providing urchins from the streets with the necessary equipment to clean shoes.
Influenced no doubt by the slaves who sought refuge at Bensham Grove in his father's day, he threatened to indict Disraeli when he directed the Captains of British ships to return runaway slaves to their owners in the West Indies.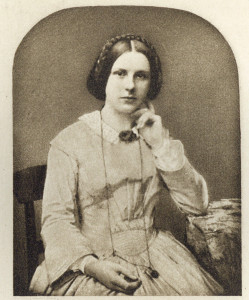 On the 9th June 1863 he married Elizabeth Richardson at the Friends' Meeting House on Pilgrim Street, Newcastle and they had six children.
His own life was in danger when he was set upon by 40 labourers at the instigation of George Crawshay the Iron Master, after he had successfully carried an amendment in Parliament favouring neutrality in the war between Turkey and Russia. France offered him the Legion of Honour for his work supplying aid to the villagers during the Franco- Prussian War. He refused it, saying it was a medal of war.
He was instrumental in introducing Applied Science to Armstrong College and joined Joseph Swan, W.G. Armstrong and J.T. Merz in forming Swan's Electric Light Company.
His daughter Mary described him as wearing a velvet coat and a red sash called a fa-ha, and was a very strong and tireless walker.
He died in March 1911. Elizabeth wrote:
"My dear husband, after many years of failing health, was taken from us . . . Life, henceforth, was changed for me." (Family Chronicles)