HERITAGE OPEN DAY. SATURDAY 10TH SEPTEMBER. 10am – 3.00pm.
The Heritage Open day is a wonderful chance to visit our beautiful restored Arts and Crafts Villa, in the heart of Gateshead. The building was bequeathed to the people of Gateshead for Adult Education purposes; a wonderful historically important building, in everyday use as a learningSkills and Community Centre.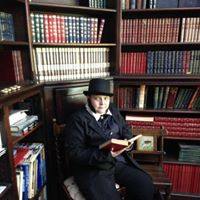 There will be guided tours with a difference as the Quirky Quakers are visiting and will get up to their usual antics!
There will be Arts and Crafts inspired crafts from North East Creative Craft and the wonderful refreshments that Bensham Grove is so well known for; not to be missed!