At Bensham Grove we offer both courses in Stained Glass and Fused Glass.
Fused Glass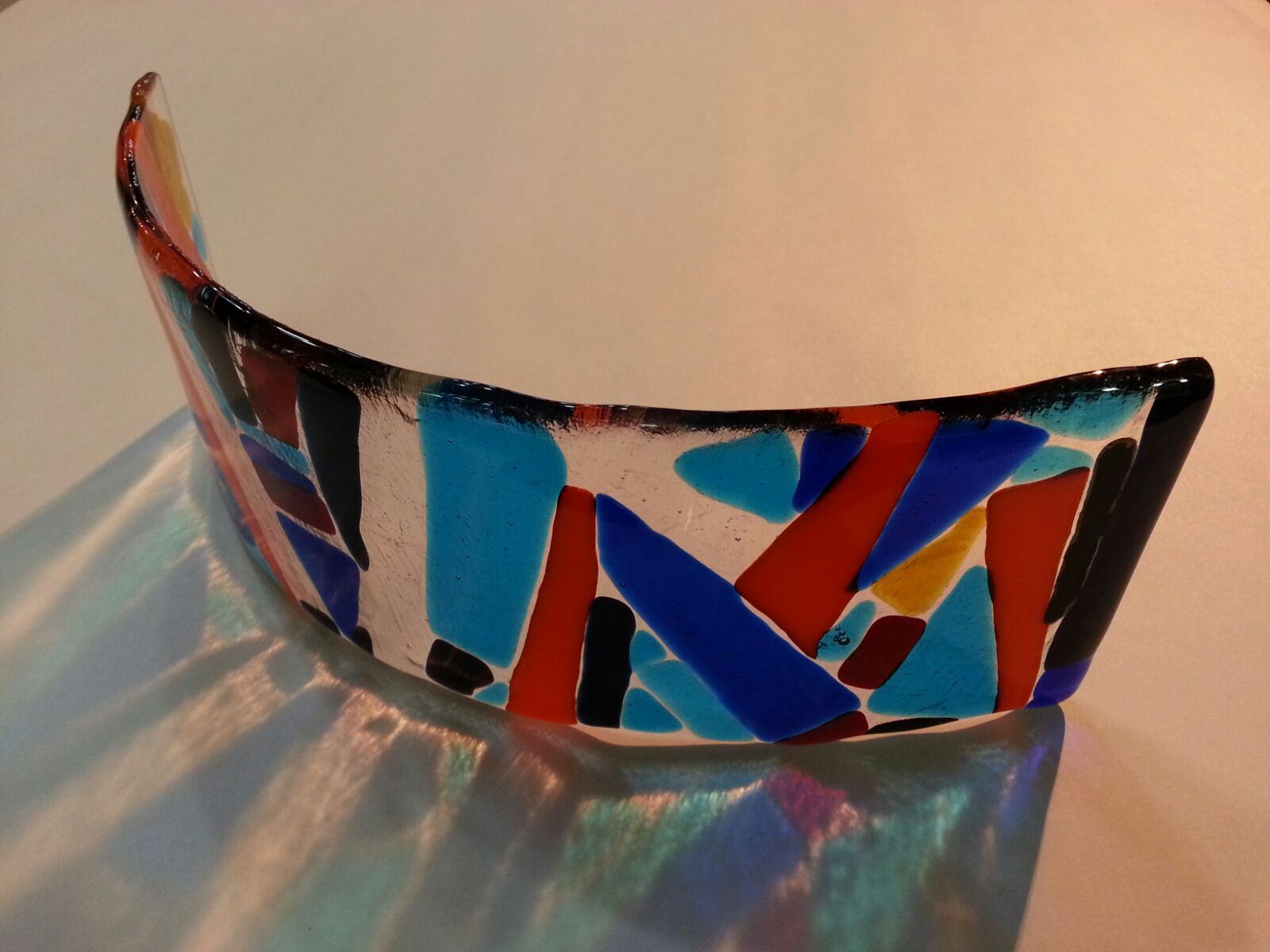 Fused Glass is the art of melting multiple pieces of glass in a kiln, to create unique pieces of art work.
The Facilities and Tutor
The classes will take place in a designated area, inside the main house. We have a range of specialist tools including hand tools, grinders and a number of kilns for learners to use.
Shaun Parkin is the tutor for the fused glass course; Shaun has worked as a designer, maker and educator for the past 20 years and brings his wealth of experience to inspire learners in this art form.
Current Courses
There are a number of courses, normally running over 10 weeks. Everyone is welcome from complete beginners to more advanced learners on every course.
Course Overview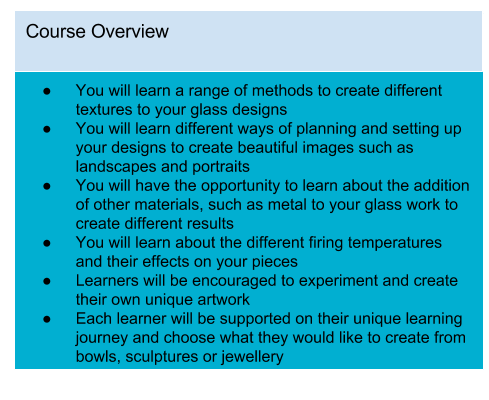 For more information about current Fused Glass courses please check out the Current Course Directory  or call Bensham Grove on 0191 433 6450
Learners Gallery